With the increasing need of special parts in technology-related applications, customize manufacturing has become more important than before. Among many manufacture methods, CNC machining is no doubt one of the most efficient to make spare parts, and "high precision machining" typically refers to machining parts with tolerances in the single-digit micron range. You can learn more about our cnc machining service here.
 While it seems convenient to make different kinds of parts, there are some difficulties that still need some consideration before or during the process of machining.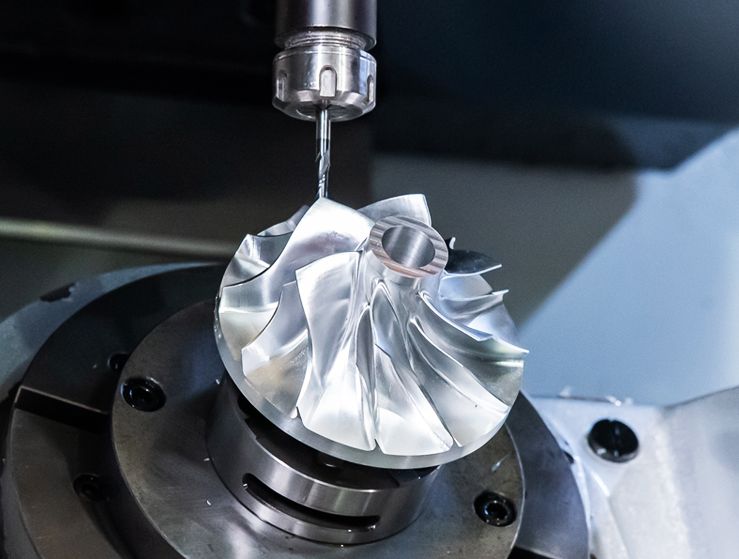 Impeller Manufactured Through CNC Machining
Difficult Shape
When it comes to customize parts, it is well known for various non-standard shapes. However,  some of them are so complicated that it is hard to be done even by CNC machining. This is mainly because the cutting tool cannot smoothly get to the proper angles to turn or mill the part. With the improving 5-axis CNC machining skill, we can now proceed to make more difficult components, but the challenge will always remain.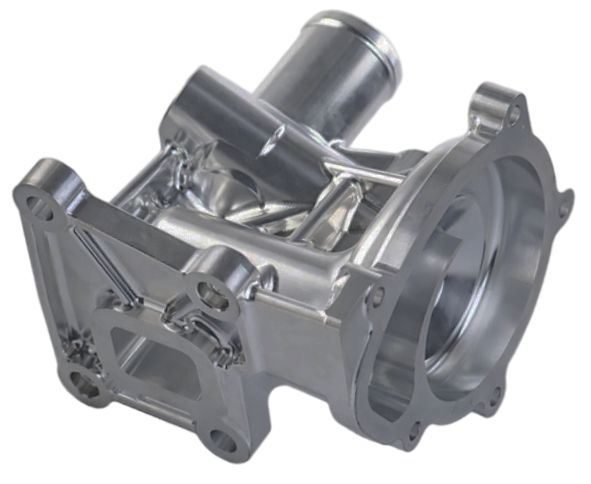 5-axis CNC Machined Aluminum Part
Size
Different sizes of the parts lead to different solutions of machining tools and processes. If the required part is large, then a larger CNC machine will be needed to ensure enough room for working on the component. On the other hand, small or tiny parts would require higher inspection on machining tools, successful rate of progress and quality/quantity check. QY Precision is capable of both situations, as we have different kinds of CNC machines to meet various solutions of all kinds of components while ensuring the quality and quantity. Check our samples and you can see how good they are.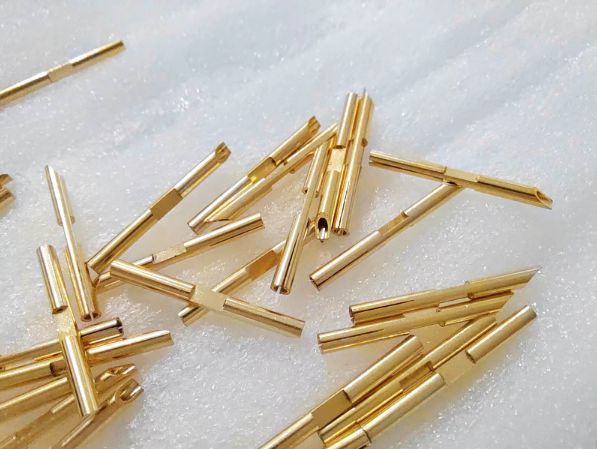 High Precision Small Pins
Tolerance For Assembly
Tight tolerances are always important factors when the parts assemble. A complete machine consists of several units, and several parts assemble to a unit. From surface tolerance to interact angle, each part among the assembly should be strictly inspected. Even simple mistakes could very possibly lead to failure of assemble, and thus leaving further influence on the entire machine, such as working function and accidental overload.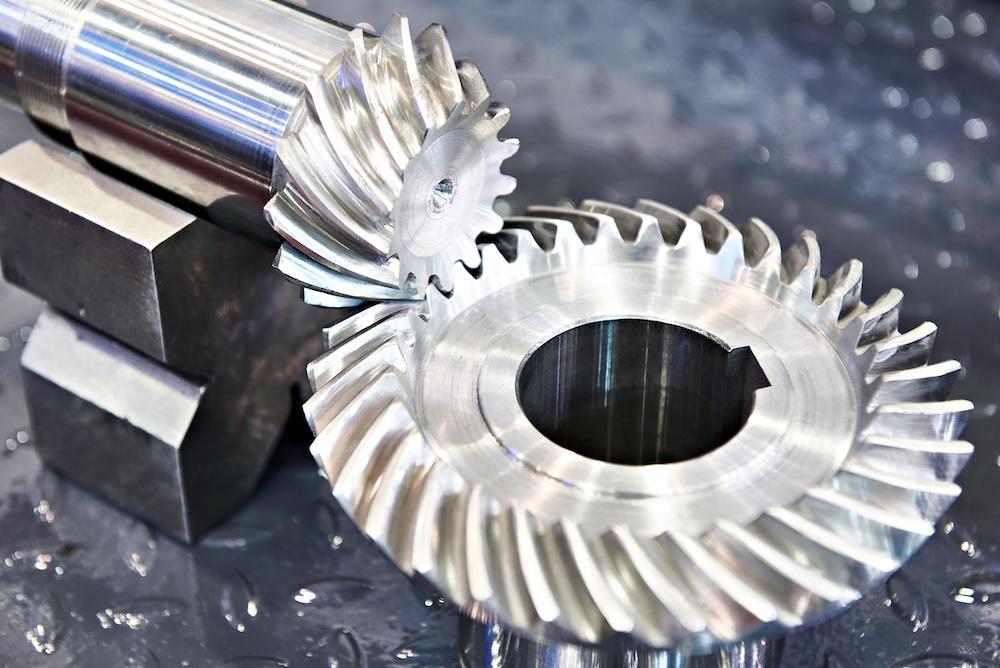 CNC Machined Bevel Gear Assemble Set
Overall, it is both high efficient and challenging for high precision CNC machining, but we have confidence to make such special parts and meet the requirement perfectly. QY Precision have dozens of CNC machines, including 3-axis, 4-axis, 5-axis machines and laser engraving machines, to manufacture high precision machining parts in a large number. In addition, we have the latest 3-dimensional QC equipment to inspect all the parts carefully before shipping.
If you're interested in our service, welcome to visit our Solution and learn more about us, or directly contact vicky@qyprecision.com to get quick quotes. We are always ready to have our experienced engineering team to offer you quick quotes and support you in the service.   
---
Post time: Dec-02-2022